I am looking for someone who can make a cover for an English version of our upcoming video.
Here is the original file for Russian version (can be opened in Krita) -
Pepper_backstage_vol-1_Final_rus2.kra (25.7 MB)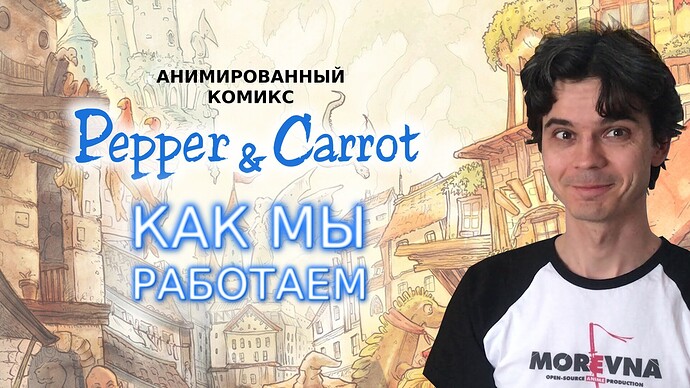 What's needed:
Replace "АНИМИРОВАННЫЙ КОМИКС" text to "MOTION COMIC".
Instead of "КАК МЫ РАБОТАЕМ" text I would like to have "Backstage Vol. 1".
Please feel free to do any other improvements, if you like. Thank you!